Store Information:
Address:                                               Phone:                                       Hours:      

936 Massachusetts St                      785-331-3218                            Monday thru Saturday     10:00am to 6:00pm

Lawrence, KS 66044                                                                              Sunday                                  CLOSED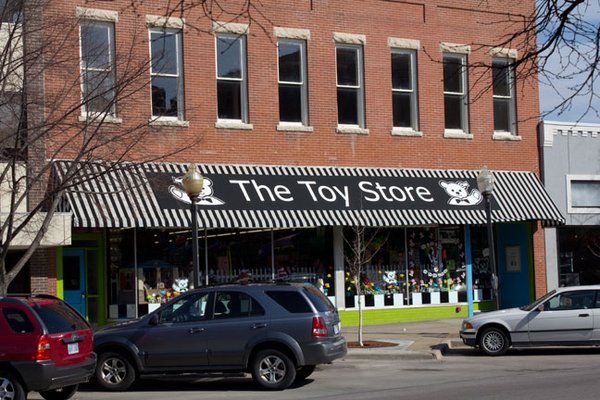 Established on historic Massachusetts Street in 1998, The Toy Store has both embraced and become part of the community. Our expert staff takes pride in being the most knowledgeable source on children's playthings in the area. Old-time nostalgia and modern quirkiness blend together to create a unique experience. The Toy Store inspires creativity, individual thinking, and community awareness through play, scientific inquiry, and reading! We offer a wide selection and expert advice that only a local, family-owned business can provide. We stock today's finest toys, books, and games, all the while embracing the classic toys you remember fondly from your childhood. We also have a sister store, our original, located in Topeka, KS.
The Toy Store is currently located in the historic C.J. Eriksen Building. Constructed in 1899, this building was the location of a successful furniture building near the turn of the 20th century. Since then, the building has gone through many hands, serving as a bicycle boutique, paint emporium and general store. The C.J. Eriksen Building is part of the National Register of Historic Places, along with many of the other structures in and around Massachusetts Street. 
History and Tradition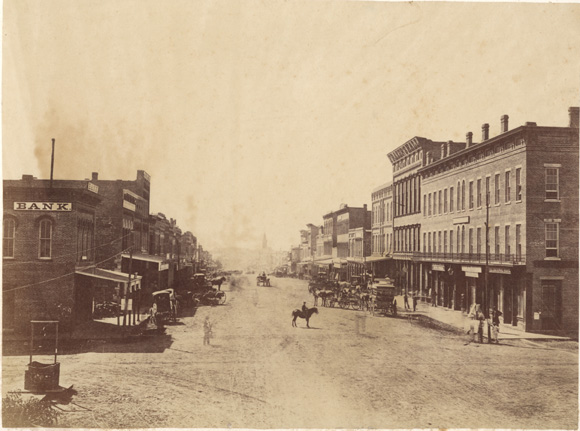 Founded in 1854 by the New England Emigrant Aid Company, Lawrence is the sixth largest city in the state of Kansas. Central to the Bleeding Kansas Era, Lawrence was the site Lawrence Massacre and Quantrill's Raid. The University of Kansas was founded in 1865, with Haskell Indian Nations University being established in 1884.
Lawrence has a strong tradition as a mecca of free and progressive thinking. Known for being a very accepting community, Lawrence is home to a variety of professions, including artists, writers and researchers. Notable people include William S. Burroughs, the inventor of basketball James Naismith, and Nobel Prize winning economist Vernon L. Smith.
Follow us on social media!