At The Toy Store, we are happy to provide both weekly and seasonal events that encourage learning and fun through play. All events are free unless otherwise noted. For more details please check our our Facebook page.
 Weekly Events:
Sunday
Monday
Tuesday
Wednesday
Thursday
Friday
Saturday
No Events
Story Time 

Music & Movement

Story Time

Cub Club Crafts
Kids
Drum Circle 
Special Events
Listed
Below
x
11:00 - 11:30 AM

11:00 -
11:30 AM

11:00 -
11:30 AM

11:00 -
11:30 AM, 

4:30 -
5:00 PM
11:00 - 11:30 AM
(Varies)
*Ask us about our monthly sensory-friendly events!
*Story Time features the same stories on Mondays/Wednesdays each week.
*Cub Club Crafts features the same craft during both time slots.

Fall Special Events:
Saturday, Sept. 15th (11 AM - 1 PM): Touch a Truck and Meet Topeka Firefighters
The Topeka Fire Department will have a real fire truck and firefighters visiting The Toy Store! Come and go as you please any time between 11 AM and 1 PM!

Saturday, Oct. 27th (11 AM - 11:30 AM): Not So Scary Story Time & Halloween Craft
Wear your favorite costume (or come as you are) for some Halloween fun!  Trick-or-Treaters will receive a special gift* from the Topeka Toyologists! 
(*Non-food item!  No allergies or spoiled dinners to worry about!)
Saturday, Nov. 3rd (11 AM - 11:30 AM): Spanish-English Story Time: Dia de los Muertos
Join us for story time!  We'll learn about the holiday of Dia de los Muertos (Day of the Dead), learn some words in Spanish, and even decorate our own paper sugar skulls!
Saturday, Nov. 10th (11 AM & 1 PM): Dino Dig Kidtivity ($5 per child)
Celebrate "Dinovember" and "Neighborhood Toy Store Day" at The Toy Store with a fun Kidtivity!  Each child will receive a "Dig It Up Dinosaur Egg" and a kid-safe chisel.  Channel your inner paleontologist and discover the surprise toy dinosaur hidden inside!  All ages are welcome!  The manufacturer's suggested age for this activity is 4+ (so parents/adults may need to assist children younger than this age).  Pre-registration is strongly encouraged, as seating and supplies may be limited.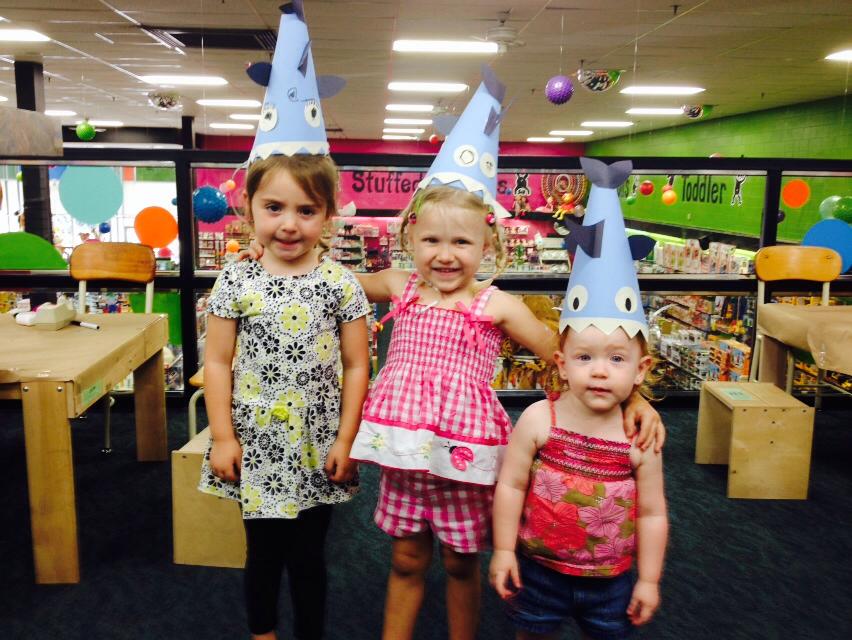 Cub Club Crafts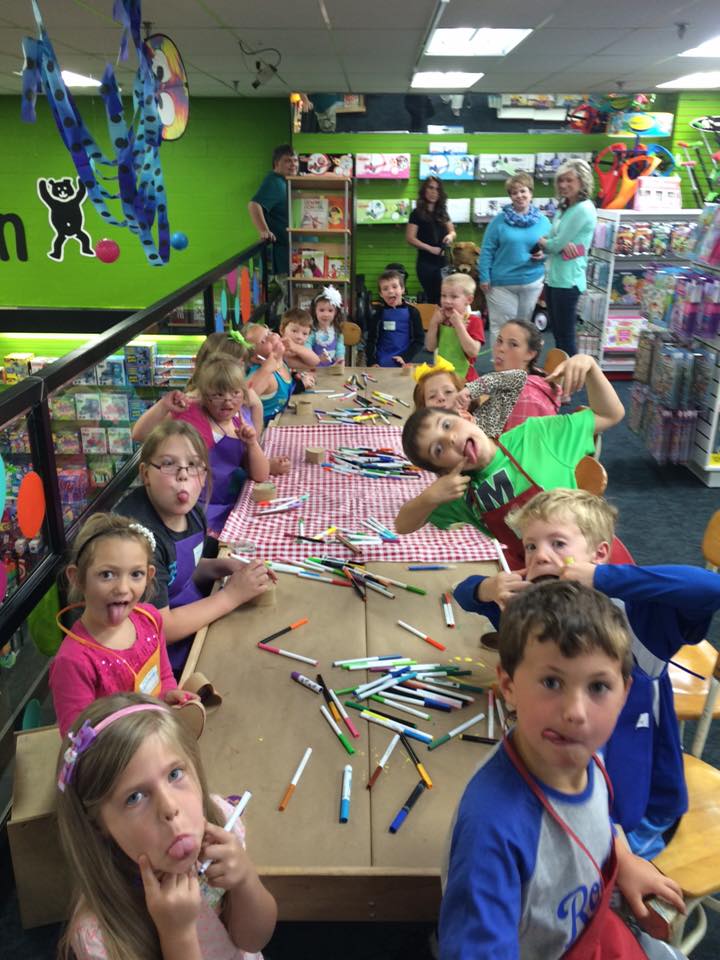 Host your party at The Toy Store and become a Toyologist for a Day!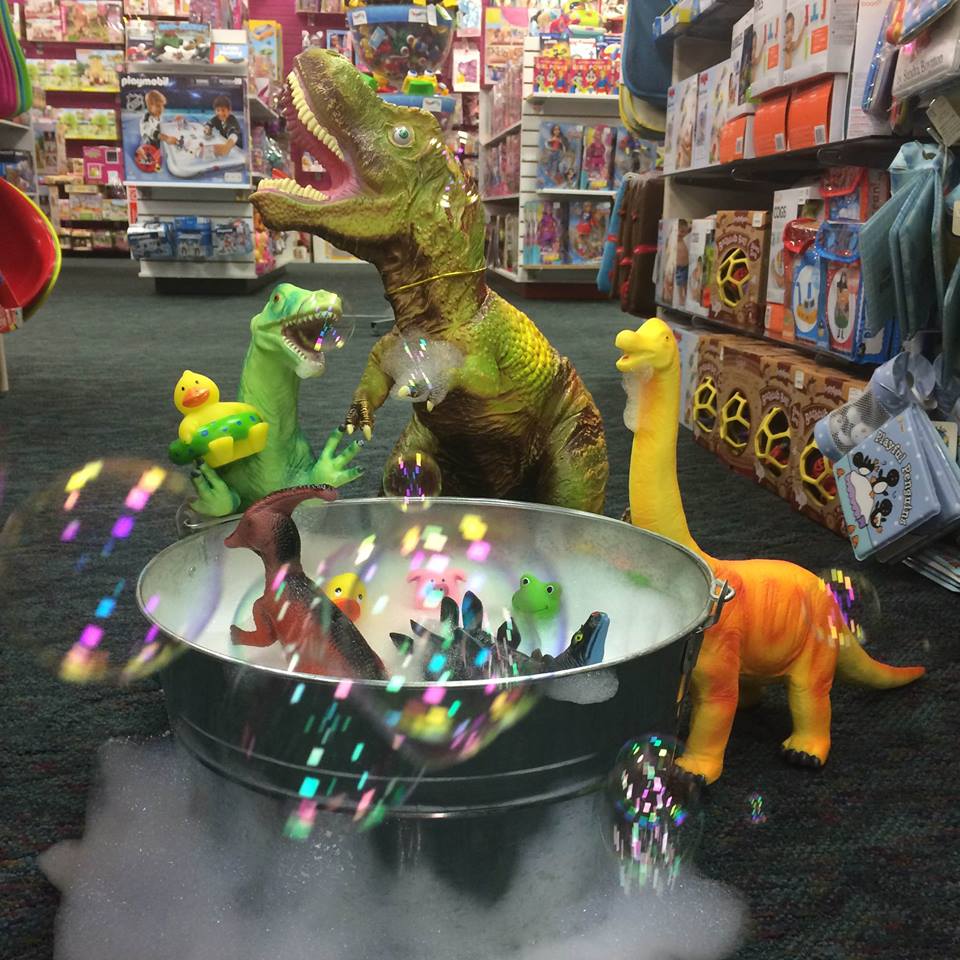 Sometimes our dinosaurs get into mischief during Dinovember!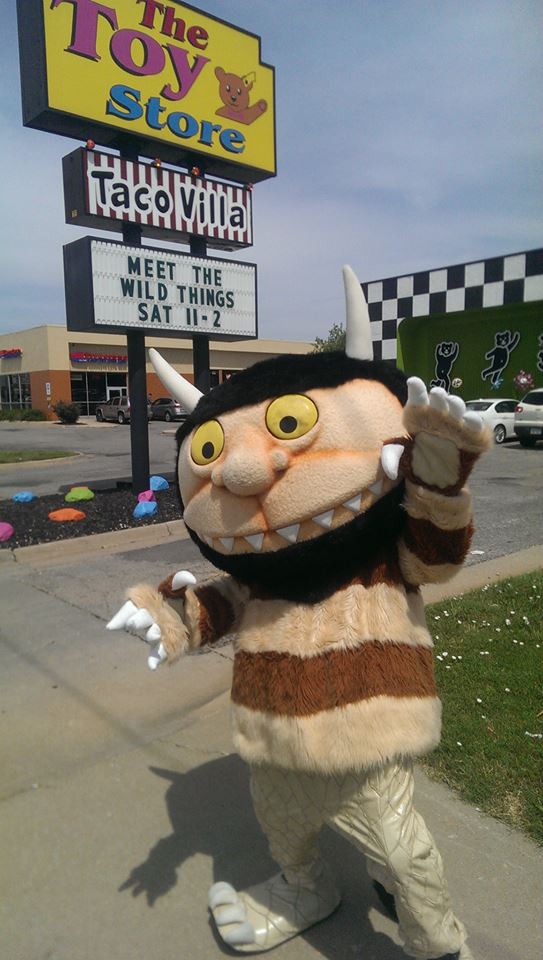 We even have celebrities show up from time to time!